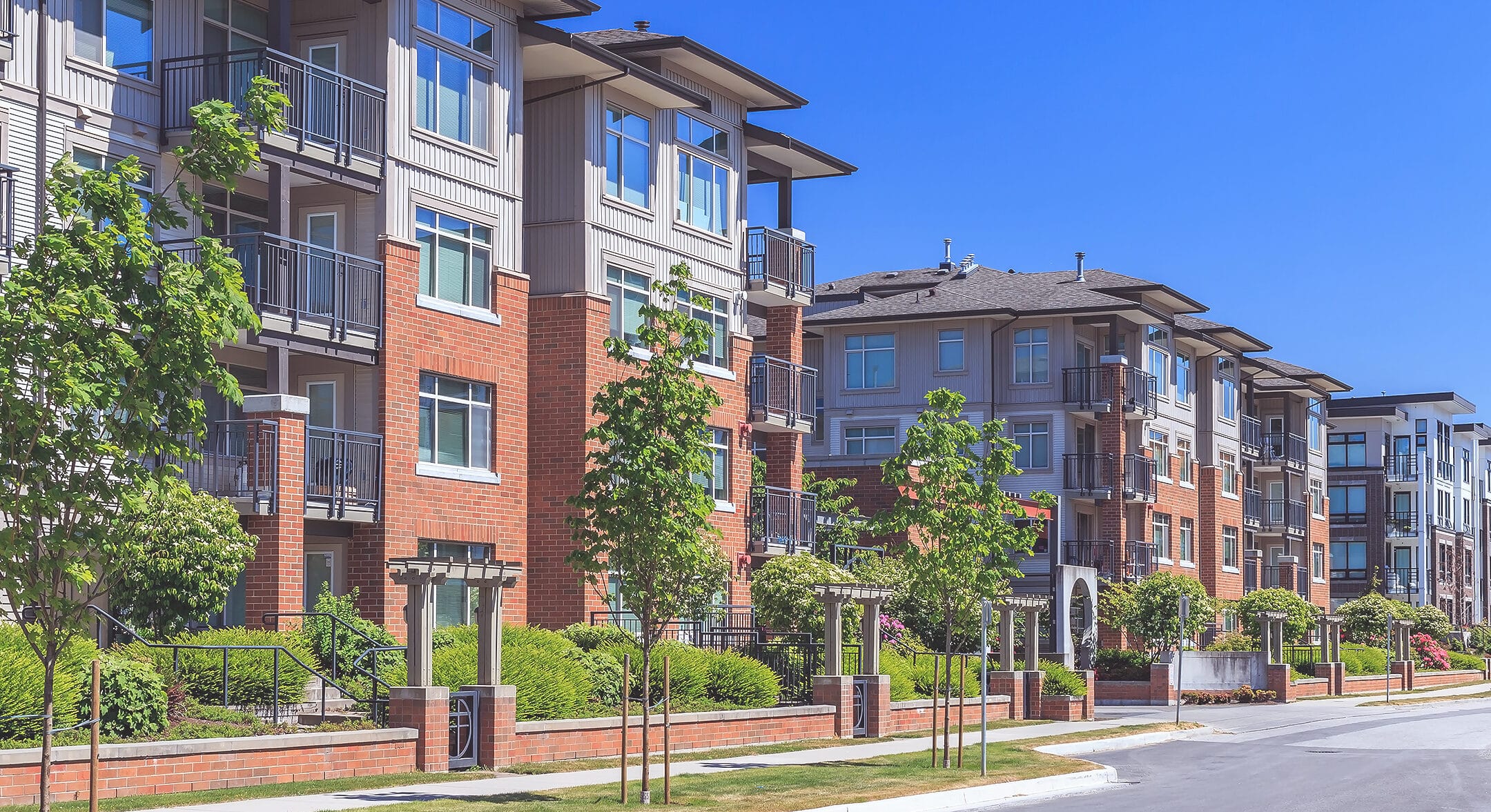 A Guide to Mortgage Shopping for a Rental Property in Canada
Winning at Monopoly is harder than it looks in real life but not impossible, if purchasing rental properties is on your wish list take a moment to review some valuable head-ache reducing information below. Finding a lender who is willing and able to offer you a mortgage for a rental property is a task that requires patience and diligence. Unfortunately in your pursuit of becoming a full-fledged real estate tycoon lenders have begun to label you as a high-risk borrower thus the down payment, interest and terms of your mortgage will reflect this. On top of that many lenders cannot actually finance rental properties, and those that do may add a small premium for this service.
Since this is a long term commitment (up to 30 years) we urge you to take your time when shopping for lenders and to assess the options they present to you with intentional consideration of your life in the long run. Consider lender shopping to be like speed dating, and take heed, low rates are like looks, they aren't as important in the long run!
Below we will explain some factors lenders consider when you apply for a mortgage for a rental property, as well as some questions for you to ask about your lender's restrictions, and finally, a shortlist of what you will need to present to your broker to secure financing for a rental income property.
Are my property and I attractive to a lender?
Before we jump into good looks, I mean rates, let's take a moment to discuss some of the factors lenders will consider about you and your property of interest when determining if you qualify for a mortgage.
1) How many units does the property have?
If there are 1-4 then the property will be zoned residential and securing a mortgage is just a touch more challenging than a typical residential mortgage. For these smaller properties, the loan to value rate will be up to 80%. On the other hand, if the property has 5 or more units then this will now bring you into the world of commercial zoning and it will be harder to qualify for financing, if you are able to qualify chances are your interest rates will be much higher. You will also need to work with a bank or broker who offers commercial mortgages (which Spin Mortgage does not).
2) Will you be living there?
If you are planning to live in one of the units of the rental property then this will be considered "owner-occupied" and provides the advantage of requiring a lower down payment. If you do not plan to live in any of the units, this is considered non-owner occupied and you will have to pay a higher down payment.
3) How much of a down payment do you have?
Down payment requirements often serve as the elimination round of whether you are capable of purchasing a rental property or not. Since 2010 Canadians have been required to provide a large down payment when purchasing rental properties.
if you do not plan to live there (non-owner occupied) then your down payment will be a minimum of 20% of the purchase price.
If you do plan to live there (owner-occupied) then your down payment will be 5% of the first $500,000 and 10% of the balance up to a million and then upwards of 20%.
A word of caution, some lenders will allow down payments to be borrowed or gifted while other lenders will not. This is just one example of a fine detail that could collapse a deal at the last minute and another reason why it is important to be particular when shopping for a broker.
4) Will this be a profitable rental property?
Ultimately lenders are scrutinizing you to protect themselves. They don't want to loan money to something or someone that is not likely to be profitable. How they determine what qualifies as a good investment or not varies between lenders. Some lenders use the TDSR (Total Debt Service Ratio) to determine if you (and your property of interest) are reliable aka can qualify for a mortgage.
TDSR= total monthly expenses /total monthly income from all sources
One challenge with this equation is that lenders ultimately get to decide how much rent will actually be utilized in this equation. Even if you collect $1000 in rent, your lender may decide that only $600 will be used in the equation, thus impacting the ratio. Yet another factor to be aware of when you open up a conversation with a broker. We will elaborate further on this equation in number 5 below.
5) How will lenders factor rental income into the Total Debt Service Ratio?
There are multiple ways that lenders factor rental income into the TDSR calculation and to complicate matters, it varies unpredictably from lender to lender.
A) One of the calculations that could be used is called the (DCR) Debt Coverage Ratio.
DCR= Net Operating Income/Debt Service
When using this calculation a lender will be looking for a 1.1% return on a rental property (or a 1.1% Debt Coverage Ratio) to consider it for a loan.
B) Another possibility is that lenders will use the Rental Offset Rule. This rule decrees that 50-80% of rental income will offset the Principal In Trust (PIT) plus taxes, mortgage payments, and debt obligations on the specified property.
C) The most widely used calculation is the Rental Add Back where 50-100% of rental income is added to the household income of the TDSR formula.
Don't worry if we have lost you, most civilians' heads will be spinning by this point, just be certain to ask your broker what formula and/or factors the lenders they suggest are using when determining if you qualify for a loan.
6) How many rental properties do you own?
This is one of those cases where less is more. Unfortunately, as you accrue more rental properties lenders will not allow you to consider all your rental income in your TDSR, thus impacting the ratio negatively and making it harder for you to qualify for loans.
7) What are you worth?
Some lenders will consider your net worth when determining if you qualify for financing. If you do not have a minimum net worth of $100,000 then you may not be up to their standards.
What qualities to look for in a lender
Chances are you may be feeling a tad bit scrutinized by this point, so let's turn the tables and take a moment to consider what to look for in a broker and a lender. Let's assume you are a safe investor with a sustainable rental income property you are seeking financing for. As you shop for a broker and lender remember that you are valuable and you want a lender who is going to treat you fairly now and in the future.
Since qualifying for a rental property mortgage is a touch more challenging than the typical residential mortgage you will want to ensure you find a broker who is experienced in this area. Feel free to ask your broker about their experience, look for reviews from friends or read through latest reviews. As we mentioned earlier if you are looking to purchase a property with five or more units you will need to find a broker who specializes in commercial mortgages (Spin Mortgage specializes in residential mortgages).
Once you have picked your broker, essentially you have a captain of your team. Together you will need to put the rest of your team together, starting with a lender. Have we mentioned that this is a long term commitment? Be wary of your initial attraction to low rates and instead take a moment to read the fine print before committing long term. Just like dating you will want to start by asking the awkward questions that will shape your relationship over the long haul.
Here are a few questions to consider when comparing lenders and products they are offering:
Are they flexible? For example, will they consider rental income from units that are non-conforming? Will they consider loaning to you despite a greater TDSR?
Are they understanding? Can you use market rental appraisals in your application?
Do they value you? Do they have minimum net worth requirements? Do they accept low minimum credit scores?
Do they allow you to do things your way? For example, can you put the rental property in your company name?
Are they trusting? Do they allow gifted or borrowed down payments?
Will they give you what you want? Can you finance more properties? Can you have a second mortgage? Can you get cash back for renovations? Can you get a line of credit on your rental mortgage?
Preparing for the first date…with a broker
Now that you have a general idea of how lenders will decide whether you and your property are loan-worthy material and you have a sense of what qualities to look for in a lender, lets review what you will need to have on hand for your broker to get the process started.
Agreement or Purchase of Sale (POS)
Proof and source of down payment
Proof of income by way of a job letter, pay stubs, NOA for 2 years, and T1 general
Proof of renters (if there are current renters)
Zoning information (residential or commercial)
Spin Mortgage as a matchmaker
Having now read the above information, consider yourself to be an informed prospective purchaser. We hope that you will feel empowered to choose the right property for your portfolio and the right lender to match your needs. Chances are you now know what questions to ask a broker as well as what details to look for in a property.
Securing financing for a rental property may feel daunting to first-timers but we assure you that our 58 years of mortgage industry experience will allow us to streamline the process for you. Consider us as your ideal matchmaker when you are ready to start your search for the right lender to provide financing. If you still have lingering questions feel free to send us an email or give us a call to clarify any uncertainties and until then, happy shopping!
Want to dive deeper on this topic?
Our mortgage specialists will take the time to answer any questions you have.